My Medical Aid Health Card - DIGITAL DOWNLOAD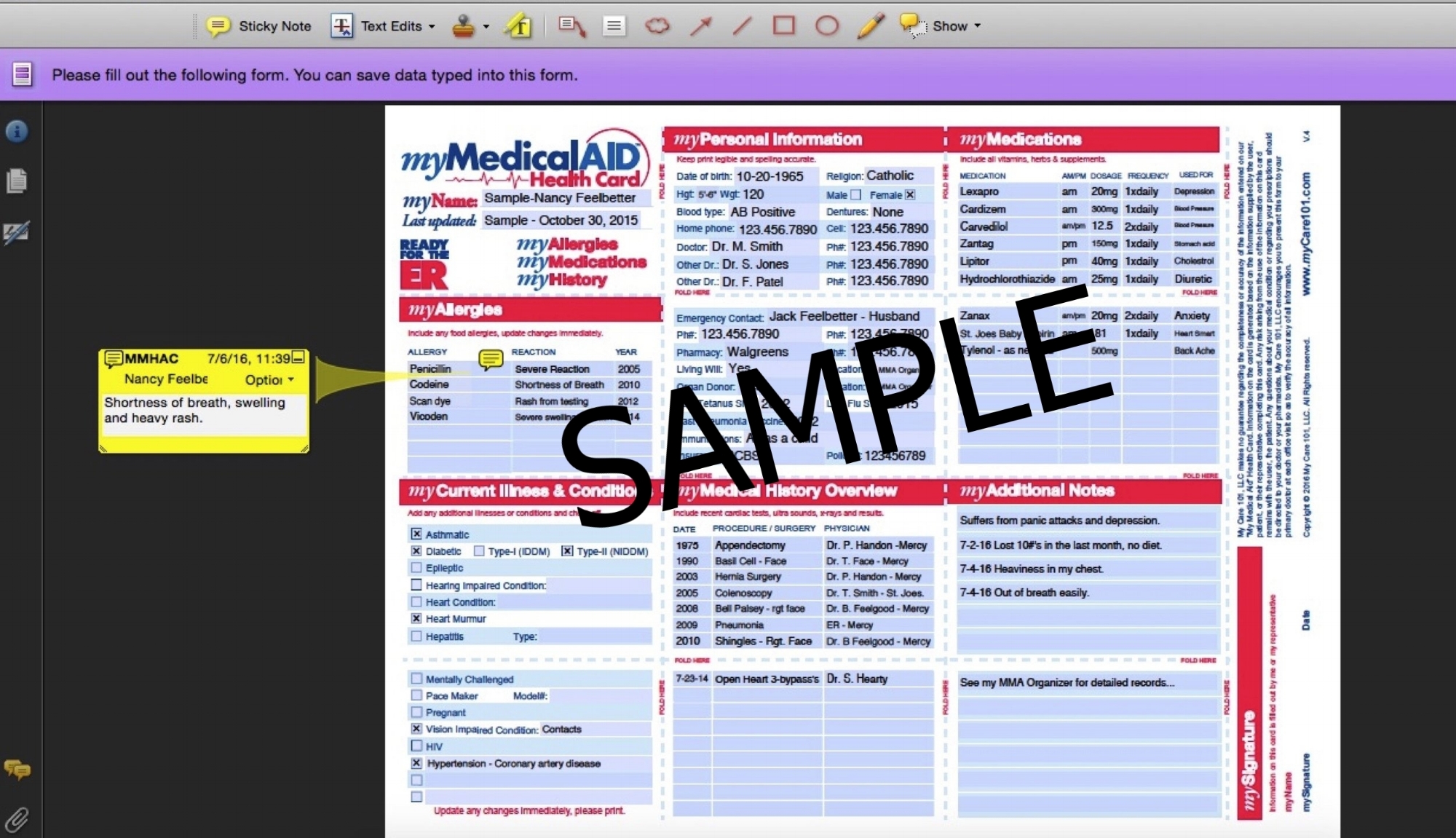 My Medical Aid Health Card - DIGITAL DOWNLOAD
Type, Update, Save and Print!
EASY AND QUICK for you to fill out. Takes less than 5 min.
EASY AND QUICK to read by ER, EMS, doctor's and medical staff.
The My Medical Aid Health Card™ Download (Version 4.0) allows you to fill out your My Medical Aid Health Card™ and save it on your smart phone, computer or tablet. Once saved, you can update and print it out as many time as you wish. You can also email it to family members, doctor's or ER. Being typed allows your information to be more legible for medical staff to read.
The My Medical Aid Health Card™ better prepares you for emergencies, hospitalizations and your next Doctor's visit. Being prepared makes it easier for paramedics, nurses, and physicians. Working together could save your life in an emergency. You can avoid unnecessary tests and procedures. This also decreases the risk of medical errors due to doctor's not having the proper information and sometimes prescribing drugs that you may be allergic to.
Show your My Medical Aid Health Card™ to your primary doctor at each office visit to verify the accuracy of all of your information. Update any changes immediately.